Windows
The Windows 10 October 2018 update
To ensure the best experience, the update will roll out automatically when your PC is ready.
What you need to know about Windows 7
After 14 January 2020, Microsoft will no longer provide security updates or technical support for computers running Windows 7.
Looking to save some time?
With fast and hardworking features, and new ways to interact with your computer—Windows 10 can help you be efficient and effective.

Find your focus
Press pause on notifications, alerts and sounds. Focus assist allows to you have a distraction-free work space.
New ways to use a new computer
Most of us are familiar with touchscreens on our phones, and now you can have a touchscreen on a new Windows 10 computer. Zoom in, zoom out, quickly scroll, and sign documents.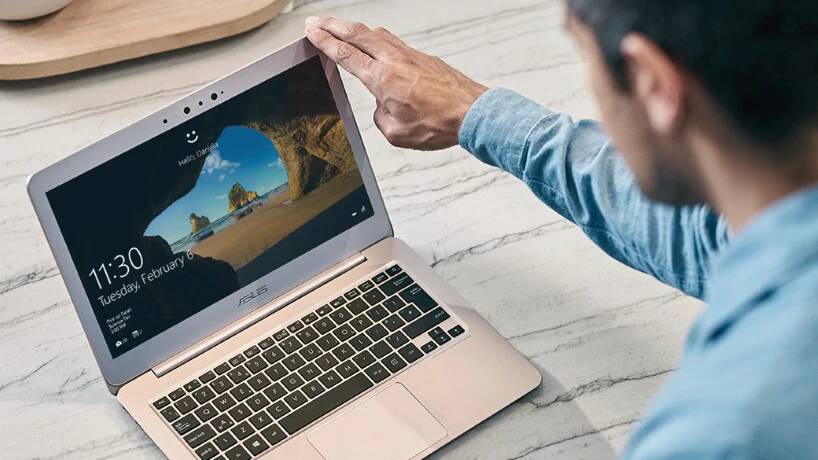 Security comes standard
The most secure Windows ever, Windows 10 provides comprehensive protection—at no extra cost.
Sign in three times faster
Forget your password. Just use your face or fingerprint, to securely and instantly5 unlock your computer.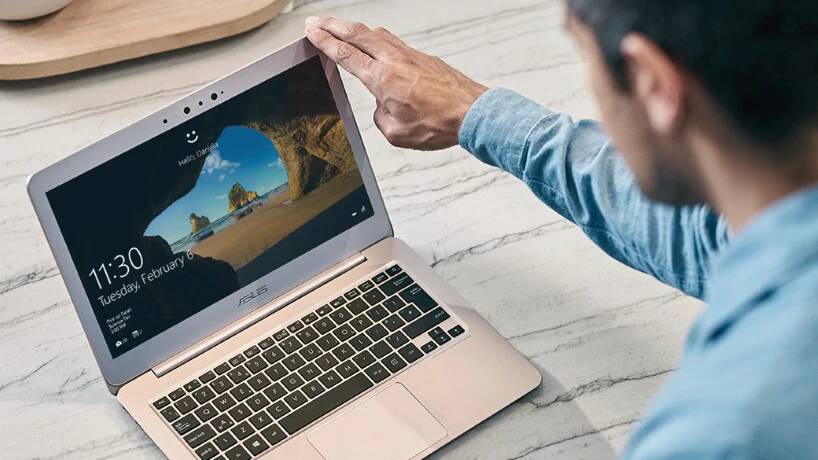 Go ahead, get creative
Edit photos, spice up presentations—Windows 10 has the apps you need to get in touch with your creative side.
More efficiencies, less energy
Windows 10 has apps and features to help you get more done with less hassle.

Computer

Expect more from a modern computer
Speed, security, durability and great design—you can have it all.
Why Windows 10 computers?
Performance, long battery life, comprehensive security, and reliability—that's what you get when Windows 10 is at the heart of your computer.
Bring your photos and files to your new PC
Save your personal files and photos to OneDrive or to an external hard drive. Follow this link to learn all the different ways to move your files.
Thin, light PCs
Perfect for life on the go. And it's got a battery that lasts.
More secure
Windows 10 provides built-in comprehensive security including ongoing detection and protection from threats.
Digital pen
Take notes and draw with a digital pen.
Design for all
Windows 10 computers offer a wide variety of choice to match your style or need.
Phone compatibility
Get instant access to your Android phone's photos, texts and more on your computer.
Surface
Surface is designed for the best of Microsoft
Designed by Microsoft, Surface is engineered to deliver the best Windows 10 experiences and is supported by world-class customer care.